Pastor Brent Hardesty
Senior Pastor
brent@normannaz.com
LinkedIn
Brent came to NCCN in 2004 from Kansas City where he served in the NYI (Nazarene Youth International) department at Nazarene Headquarters office. Other places Brent has served include Trinity Church of the Nazarene in Oklahoma City and Council Bluffs First Church of the Nazarene in Council Bluffs, Iowa. Since 2004 Brent has served as Senior Pastor at NCCN along with his wife Amy and his boys Cameron and Dawson.
Pastor Craig Shepperd
Youth and Young Adult Pastor
craig@normannaz.com
Blog
Craig has served at NCCN since August of 2008. Previously he and his wife Anita served the Church of the Nazarene as missionaries in Kosovo and Croatia. He has also served as Associate Director of the Nazarene Student Center for the University of Oklahoma and teaches adjunct at OU. Craig holds a B.A. in Christian Education from Southern Nazarene University and a Masters of Divinity from Nazarene Theological Seminary. He enjoys watching and playing sports, reading, traveling, and playing around with his son Jude.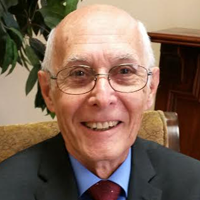 Pastor Delbert Hart
Senior Adult Pastor
Delbert started his career as a teacher in social sciences and industrial arts in Kansas for 22 years. After teaching, Delbert served as a pastor in churches in Kansas and Missouri. He retired from Trinity Church of the Nazarene in Wichita, Kansas in 2004, after 25 years in pastoral service.
Delbert currently serves as the Senior Adult Pastor at Norman Community Church of the Nazarene, with his wife Wanda at his side. He has been on staff at NCCN since 2015.